How to Use Eyebrow Henna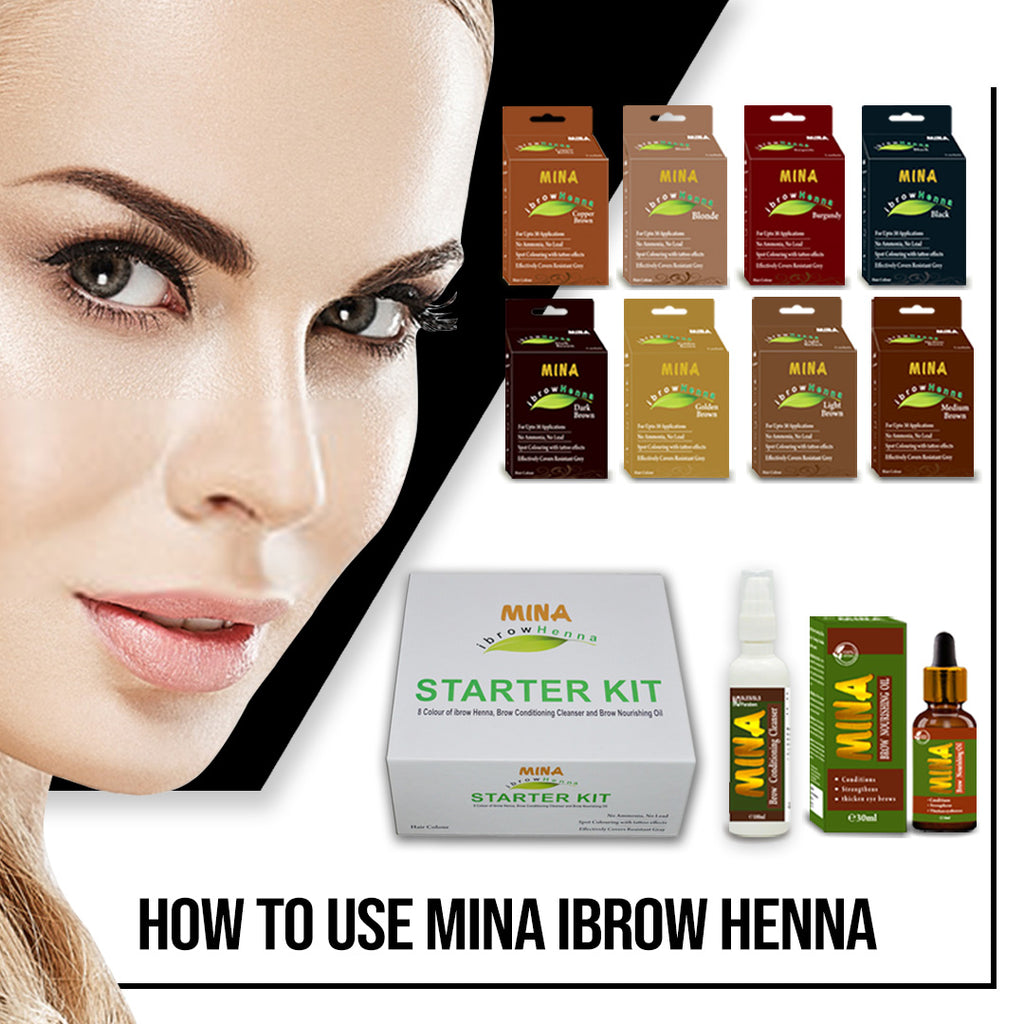 No matter, what color you have of your eyebrow but picking the eyebrow color can flaunt your looks giving them a significant color boost stunning your looks.
Mina IBrow Henna is the semi-permanent eyebrow color that not only gives you party-ready brows like eyebrow pencil does but wakes you up beautiful as natural-looking.
That's why nowadays women are addictive to the henna tinting process to cut their hassles of doing brow every day and adore the permanent natural-looking Beauty.

Besides waterproof & swimming proof, it will enhance the appearance of your eyebrows and make them look fuller & bolder.  It's amazing what a different pair of sharply darker eyebrows can make in the structure of your face. Best among all is that it is time-saving, appealing and fun to use.
Let's Start
Application
Cleansing of Brows
 Brow Nourishment with nourishing oil
Before After
What Color Suits you
We suggest buying one shade lighter than your skin tone
Professional Stater Kit