You Think You Know Brows, Think Again! - Brow Trends of 2022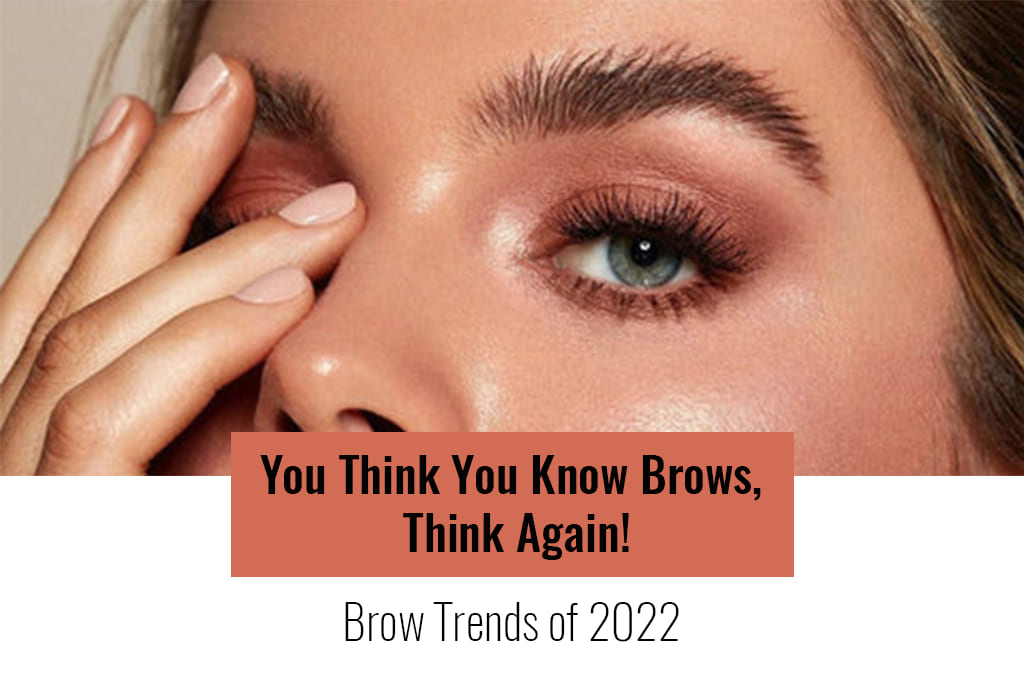 Basic is boring and somehow, brows are supposed to be everything but boring and that's what 2022 has set apart. One of the key features of a woman's face is her brows. They help to define and contour the face, frame it, and help you stand out from other women. There are a few ways to alter your appearance, but they generally involve waxing, plucking, or threading your eyebrows. What brow fashion has been popular in 2022?
Skinny Brows
Traveling from the later 90s that set out of trend, the skinny brows officially came back this year when Lily James began her journey down for transformation to Pamela Anderson for a Hulu's series. Before Generation Z and their growing adoration for everything '90s came around, skinny eyebrows might have been one fad we thought we'd never have to deal with again. Tweezers are now again being used to thin out the brow line as much as possible, reminding Millennials of one of the biggest beauty traumas they experienced as teenagers.
Bleached Brows
The comeback of the bleached brow goes hand in hand with the resurgence of trends like thin eyebrows. It's a fun method to experiment with different looks and less intrusive than hair removal. In part because of the DIY culture that many people adopted during lockdown, it opens up the eyes and is an editorial look that we see trending in real life.
A sense of mystery is also added by bleached brows. Because everyone usually talks about how the henna brows frame the face, it draws the focus away from our face. The expression of someone's feelings is always conveyed by their brows, which may be slanted or squinted to indicate whether they are furious, sad, or anything else. And when emotion is removed, there is something intriguing about making decisions more impulsively.
Shaved Eyebrows
Do you recall how Kendall Jenner's delicate cornflower yellow eyebrow tint shocked everyone at the Marc Jacobs catwalk show? Despite how light her skin seemed next to them, they caused quite a beauty frenzy. In order to match her blonde hair, Miley Cyrus decided to bleach her brows as well.
Lady Gaga has boldly contrasted her appearance by wearing her black hair with blond eyebrows. Additionally, celebs Whoopi Goldberg, Gwenyth Paltrow, and Lara Stone all have sparse brows by nature and rarely choose to fill them in.
We also support anyone who choose to shave their brows to make a statement.
First of all, they appear to be really hip and edgy, and we are envious of them for having the guts to make such a risky choice. Second, as we frequently assert that beauty is a means of self-expression, we fully support anyone who chooses to go browless as a means of expressing their individuality.
Bejeweled Brows
Bold eyebrows are an intriguing approach to draw attention to one of the most celebrated facial features of recent years, even while festive makeup like this is by no means new (colourful, bejeweled makeup looks like this are popular at the festival of Carnival).
To achieve the appearance, one arranges Mix 'N' Match diamonds and secures them with eyelash adhesive. Sounds easy enough to try on your own, no? Good luck removing them from now on.
… and the Bold Henna Brows
We adore our full, bushy brows and enjoy showing others how to get the same look without having to spend as much money on procedures like microblading or eyebrow implants.
Since big, dramatic brows are currently the most popular beauty trend, inspired by stunning women like Cara Delevigne and Lily Collins, we've discovered that most people want the same look.
Henna brows give a tattoo-like effect to the brows which makes them look fuller, thicker and denser. Mina ibrow Henna offers a natural alternative to chemical brow tinting that lasts upto 6 weeks on brows and 6 days on the skin beneath it filling in the sparse brows.